Butter Toffee Peanuts 14oz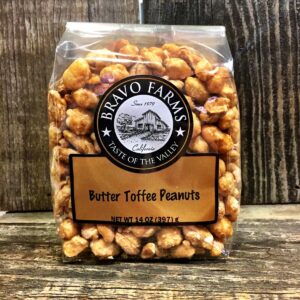 Looking for a unique and delicious treat? Look no further than Bravo Farms Butter Toffee Peanuts! Our butter toffee peanuts are roasted to perfection and coated in a rich, buttery toffee. They're then wrapped in a colorful candy shell for a tasty treat that's fun to eat.

Our Butter Toffee Peanuts are perfect for snacking, gifting, or sharing with friends. Order yours today and enjoy the sweet taste of Bravo Farms!