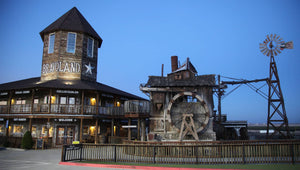 Bravo Farms Kettleman City is the best pit stop you've made all day! Weary travelers be weary no more; come get refreshed with our tasty Tex-Mex cuisine, healthy salads, delicious Doc Bernstein's ice cream, and gifts galore. We promise you'll be recharged and ready to go after a visit with us.
Stay & Shop
If shopping is your thing then you've come to the right place. Browse our amazing collections of antiques, gift, and food items.
Dine With Us
Experience our tasty Tex-Mex cuisine at our world-famous "Wild Jacks" restaurant.
Serving breakfast, lunch & dinner.
Tasty Ice Cream
There's always room for a scoop or two of our delectable "Doc Bernstien's" ice cream or the infamous date shake!
Things to do
You OR your kiddos will never be bored at Bravo Farms Kettleman City! The list of things to do is endless!
Parties
Schedule your next birthday party, bridal/baby shower, or wedding at Bravo Farms Kettleman City! We've got ya covered!
Wine Tasting
Bravo Farms Kettleman City features a comfortable wine tasting room where you and your friends can "wine down".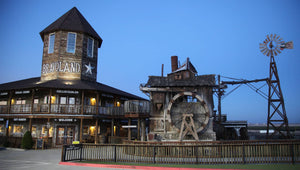 Check Out Our Food & Gift Baskets

If you can't make it out to see our wide selection of gifts, don't worry. We have them all here and can ship them nationwide.
Feel free to take a look.
"It was very good"
"Stopped here on our way back from norcal, and we're so glad we did! Both my husband and I had a bbq brisket sandwich, and it was very good. Nice and tender meat, and just the right amount of their yummy bbq sauce. Got a cowboy side of sweet potato fries, and they were also yummy. I love the way it looks as you walk into the door. After the bbq lunch, I went to "Bravoland" and had a cup of ice cream. I was very tempted to try the "motor oil" but went with sea salt caramel, which by the way, is VERY good. Nice and creamy and so very delish. We. Will most certainly come back when in the area!"
Chellie Z.- Riverside, CA
"Very courteous & professional"
"We took our two and four year old here a couple of weeks back in the middle of a LA to bay area road trip and the kids were not happy when we made them leave! The service was very courteous and professional, the food was really tasty (had a pulled pork sandwich that was awesome), and the place is brand new, clean, with an incredible outdoor area with slides for the kids to play on, really just cute, clever, and the kids were going nonstop from one little house with concealed slide to the next for over an hour.
We will always stop here when we're driving anywhere near this little gem! "
Jeff H – Bellingham, MA
"Totally one of the best stops"
"OMG this place is totally one of the best stops. Anybody passing needs to stop here you will be amazed of all the stuff they have here. So much stuff and it seems like almost everything is for sale. Great food products gift everything you can imagine plus ice cream looks amazing."
Johnny G.- Fresno, CA
Kettleman City
Hours of Operation

GIFT SHOP
MON – THURS
8:30am – 7:00pm

FRI – SUN
8:30am – 8:00pm

WILD JACKS TEX-MEX BBQ
MON – WED
10:00am – 7:00pm

THURSDAY
8:00am – 7:00pm

FRI – SUN
8:00am – 8:00pm


_______________________________________________
Drop Us a Line
Don't be shy. Let us know if you have any questions!

CONTACT US


Kettleman City Address:
Located at Interstate 5 & Hwy 41
33341 Bernard Dr.
Kettleman City, CA 93239-0150

VIEW ON MAP