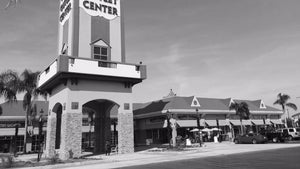 Bravo Farms in the Tulare Outlets is a leading Tulare Restaurant. We offer California cuisine where you create your own gourmet salads and sandwiches, daily soups, wraps, artisan pizza, and appetizers. All of our dishes are made fresh and prepared with the valley's best-tasting ingredients.

 

After done eating relax at the bar and enjoy a California beer or a glass of wine. Afterward, walk through our gift shoppe and pick up a gift basket made to order or that unique gift you've been looking for.
Dine
Made to order gourmet salads, wraps, and pizzas; come share a meal with us at Bravo Farms in the Tulare Outlets. Oh, don't forget to grab a beer or a glass of wine with an order of freshly deep-fried cheese curds, they will change your world!
Shoppe
The gift shoppe at Bravo Farms in the Tulare Outlets is full of sweet little treasures that are sure to impress.
Great Food
Enjoy a traditional restaurant experience with fresh salad bar and mouth-watering Tex-Mex dishes.
It's Movie Night
Bravo Farms is conveniently located next to the Tulare Outlets Galaxy 10 Theater! Purchase your discounted movie tickets from us after your meal!
Wine Wednesday
Make it a tradition! "Wine down" with us at Bravo Farms in the Tulare Outlets every Wednesday with half-priced wine!
Catering
Have an event you need catered? Well, look no more my friend, Bravo Farms in the Tulare Outlets is here for you!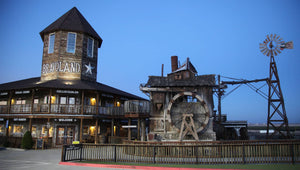 Check Out Our Food & Gift Baskets

If you can't make it out to see our wide selection of gifts, don't worry. We have them all here and can ship them nationwide.
Feel free to take a look.
"That wrap was easily one of the best I have ever had. "
"I am beyond baffled as to why they don't have one of these in Los Angeles! We were driving from LA to Fresno and decided to stop at the outlet center for some quick clothes. We built up quite an appetite from the drive and while at Levi's we asked the cashier what spots they had to offer for some quick eats. His eyes lit up when he described and explained that Bravo Farms was right next to us.
I thought it was funny, thinking it would be some average spot in a small town. But when we arrived the first thing we noticed was how busy the place was.
I ordered the Santa Fe chicken wrap. They put all the ingredients in a big metal bowl, mix it all up and then put it on the tortilla and wrap it up. My boyfriend had a wrap as well, some sort of BBQ wrap. We shared their peach & ginger iced tea.
That wrap was easily one of the best I have ever had. The cheese cubes they threw in there were mind-blowing. We both agreed that my Santa Fe wrap was the better of the two.
Every time I drive up to Fresno now I will be 100% sure to stop at this place. I might even buy something from their gift shop next time. If you're driving past, you have got to eat here!"
Andrea V.- Los Angeles
"All expectations shattered, in a good way."
"Way more of everything than anticipated. All expectations shattered, in a good way. Will make this a regular stop when passing by on 99.
Looks as good as it tastes. Healthy ingredients, wonderfully fresh and LARGE salads (5 topping with chicken was enough for 1.5 people), awesome beer-battered fries (use the spicy BBQ dipping sauce), and a decent trip-tip sandwich (made great with the aforementioned dipping sauce).
Friendly staff and a laid-back, urban-meets-country, cultured vibe complete w/local art for sale. Good beers on tap, plenty of wines, and apparently a cheese bar. Small gift shop area with wine related items, candles, kitch, and various dried fruits and chocolate covered delicacies.
Perfect pit stop! Oh, and MNF on televisions (there are 2) for sports fans…"
Adrian A.- Newport Beach, Ca
"Service was very friendly. Highly recommend!"
"Made a pit stop here on the way back to the bay area. Everything the family ordered was great. I loved my tri-tip salad with mixed greens and strawberry vinaigrette and how you could select a good amount of fresh toppings besides the usual tomatoes, cucumbers, onions, etc. They had sprouts, chipotle jack cheese, cranberries, corn, strawberries, apples, and so much more. Plus an interesting array of dressings. We also ordered the nachos, salmon salad, onion rings, and sandwiches. They also offer refreshing iced teas in passion and ginger peach flavors.
A welcome change from the usual fare one has to choose when on the road. Plus service was very friendly. Highly recommend!"
Jen S.- San Jose, Ca
Tulare Outlets
Hours of Operation

MON – SAT
11:00am – 9:00pm

SUN
10:00am – 7:00pm

_______________________________________________
Drop Us a Line

Don't be shy. Let us know if you have any questions!

Tulare Outlets City Address

Located at the Tulare Outlets
1691 Retherford Street
Tulare, CA 93274